Meet Sandy Allred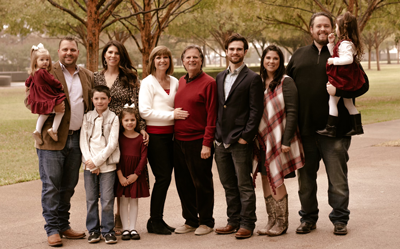 Sandy is a Licensed Professional Counselor, a National Certified Counselor, is trained in play therapy and has been counseling since 1995. She completed her Master's degree from the respected counseling program at University of North Texas. Her Bachelor's degree was earned from Texas Wesleyan in Elementary Education with Psychology as her minor. Sandy has been a middle school counselor and has also worked at The Warm Place, a grief center for children and their families. Since 2001 she has also worked at Alliance for Children facilitating group therapy for kids who have been sexually abused.
Sandy enjoys working with individuals, families, single moms, children as young as 3 years old, adolescents, college age, who are facing a variety of challenging life issues. Her special interest include life transitions, stress management, grief from death, divorce, abuse (emotional and sexual). Additional areas include anxiety, depression, healthy boundaries, parenting issues.
Sandy has had associations with Community Enrichment Center Adopt a Family program and Bikers Against Child Abuse. Since 1999, she has participated in various roles at Royal Family Kids Camp, a camp for abused, abandoned, neglected children through the Our Father's Children organization. Also, Sandy and her husband, Aubrey, have participated in youth group activities for many years serving in many different roles.
Sandy has also presented education topics on grief, parenting and boundaries and would be enjoy the opportunity if asked to teach.
Sandy lives in the Mid-Cities area of North Texas and she and Aubrey have 3 children and 3 grandchildren.