The world breaks everyone and afterward many are stronger at the broken places. ~ Ernest Hemingway
Learn More About Sandy Allred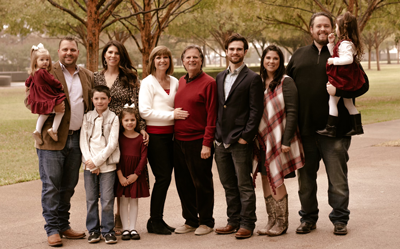 Sandy is a Licensed Professional Counselor, a National Certified Counselor, is trained in play therapy and has been counseling since 1995. She completed her Master's degree from the respected counseling program at University of North Texas. Her Bachelor's degree was earned from Texas Wesleyan in Elementary Education with Psychology as her minor. Sandy has been a middle school counselor and has also worked at The Warm Place, a grief center for children and their families. Since 2001 she has also worked at Alliance for Children facilitating group therapy for kids who have been sexually abused.
Sandy enjoys working with individuals, families, single moms, children as young as 3 years old, adolescents, college age, who are facing a variety of challenging life issues. Her special interest include life transitions, stress management, grief from death, divorce, abuse (emotional and sexual). Additional areas include anxiety, depression, healthy boundaries, parenting issues.
Read More
Recent Blog Posts

March 10, 2022 |
Each child has a unique and evolving personality. Adele Faber and Elaine Mazlish in Siblings Without Rivalry say "To be loved uniquely – for one's own special self – is to be loved as much as we need to be loved." Each child is different and unique in all character and physical traits. There are no two children the same. To ensure that our children know that they are special and loved and that they will develop good self esteem, here are a list of important things to consider doing with your children: set aside time for each child be an attentive listener recognize and nurture their individual talents accept each child for who...
Read More