The world breaks everyone and afterward many are stronger at the broken places. ~ Ernest Hemingway
Learn More About Sandy Allred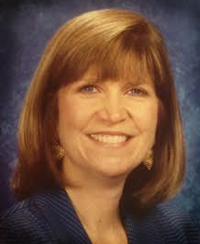 Sandy is a Licensed Professional Counselor, a National Certified Counselor, is trained in play therapy and has been counseling since 1995. She completed her Master's degree from the respected counseling program at University of North Texas. Her Bachelor's degree was earned from Texas Wesleyan in Elementary Education with Psychology as her minor. Sandy has been a middle school counselor and has also worked at The Warm Place, a grief center for children and their families. Since 2001 she has also worked at Alliance for Children facilitating group therapy for kids who have been sexually abused.
Sandy enjoys working with individuals, families, single moms, children as young as 3 years old, adolescents, college age, who are facing a variety of challenging life issues. Her special interest include life transitions, stress management, grief from death, divorce, abuse (emotional and sexual). Additional areas include anxiety, depression, healthy boundaries, parenting issues.
Read More
Recent Blog Posts

November 12, 2019 |
You are facing the holidays and someone you love will be missing from the holiday table because they have died. Holidays are often difficult for anyone who has experienced a loss. You are not alone. Rather than times of feeling joy, togetherness, sharing, and thanksgiving, holidays can bring feelings of sadness, loss and emptiness. Many people find that their anticipation of the holiday season is worse than the days themselves. Try to take charge of the holidays rather that letting them take charge of you. The following are some suggestions that may help: Talk about your grief. During the holiday season, don't be afraid to express your feelings of grief. Ignoring your grief won't...
Read More